Welcome to PS2 Review Week! Each day of this week I'll be reviewing an old PS2 game I love and still play, focusing on the slightly lesser known or lesser played games and franchises (so no, even though I loved Final Fantasy, you won't find reviews of it here).
For day one we have Fatal Frame!
"Fatal Frame, also known as Project Zero in some countries, is one of the best, most innovative (for the time) survival horror games"
Turned into a Franchise so far 5 titles long, this series by Tecmo was one of the first I played on the PS2, and one of my favorites too.
"Set in 1980's Japan, the story follows Miku and Mafuyu Hinakasi and she journeys into one of the best horror stories to grace the PS2"
Armed with a mysterious camera that has the power to expose the supernatural, Mafuyu goes investigate a haunted mansion where many a grossly murder has been committed with the hopes of finding out more about it – and perhaps even finding a renown lost folklorist in the process – shortly after disappearing himself. This prompts his sister Miku to go in search of him. Within the mansion Miku finds his brother's camera and, armed with it, sets off in search of him, in the process unveiling dark rituals and fighting the spirits it has created.
"The original gameplay mode was centered around the camera itself, the only weapon you have against the ghostly encounters (your only other option being running from them)"
Taking pictures of ghosts with this camera saps their energy and eventually kills them. The more accurate the picture, and the more upgrades you make to the film and camera, the faster you dispose of them. Not all ghostly encounters are a fight, many are simply part of the story, showing you more of what went on, and, if you manage to snap a picture of them in time, become collectibles.
"Like any good horror from Japan, it focuses a little bit less into jump scares (though there are some, of course) and more into the eerie atmosphere and story – a very dark story that is very, very interesting, and apparently based in a couple urban legends from Japan"
There are ancient rituals and powers at play here, trapping the spirits in the realm and lurking at every corner as you explore deeper and deeper into the mansion.
"Everything in Fatal Frame, from the music, the sounds, to the dark visual of the rundown, ancient Japanese mansion, help immerse you into the world of Fatal Frame"
The ghosts are frightening without resorting to making them look like monsters, and it certainly manages to keep you on the edge of your seat wondering if the next apparition you'll come across will be just an echo, or one that might hurt you. This is definitely a game best played in the dark and with headphones on to get the complete feel of it.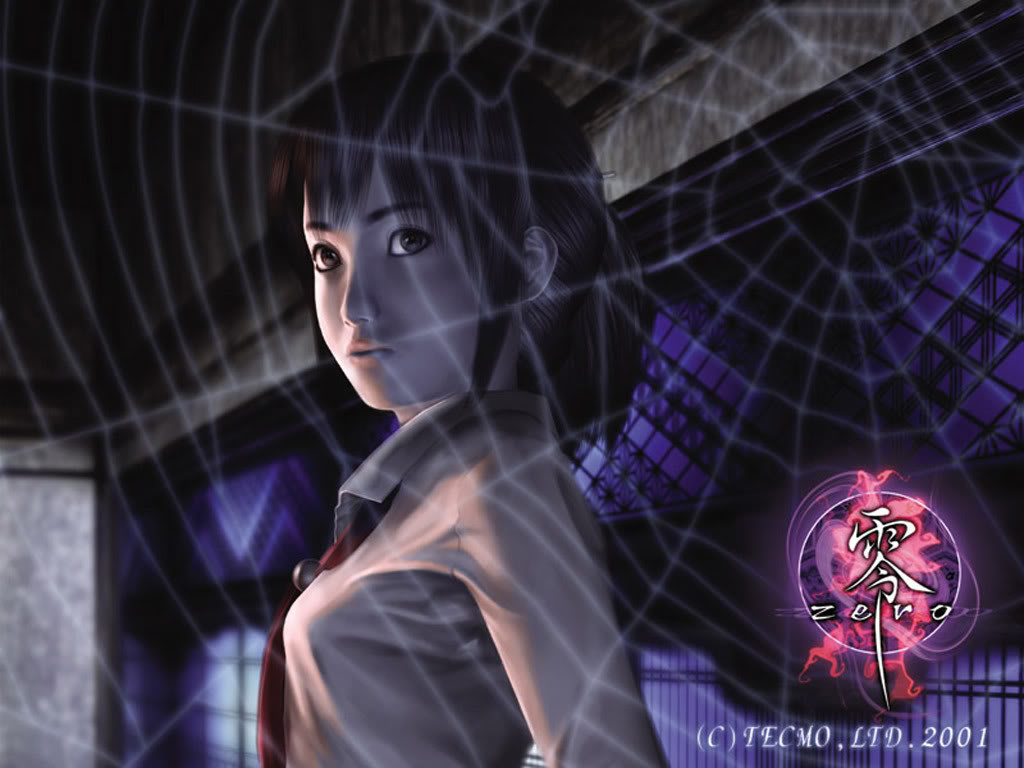 Of course, the game has plenty of unlockables: mostly costumes, a few camera functions, and an extra "battle" mode in which you forego the story to instead simply fight certain ghosts in order to earn points to unlock things. In addition, if you end the game in the "Nightmare" difficulty, you get a different ending.
Seeing as it was the first in the franchise, the controls leave a little to be desired though, such as Miku's slow, slow pace. The only thing I really disliked however was the lack of a free save, having to resort to save points instead, sometimes a bit far in between, or making you backtrack since you had no idea when the next one would be.
All in all, though, the game is definitely worth a play if you're into survival horror. It's different, it's scary, it's creepy, and it's wonderful!
An all time classic that still invokes fear and trepidation even after all these years. If you've never played the original, grab yourself a copy and experience what true horror is all about.
4.5/5